Former Academicians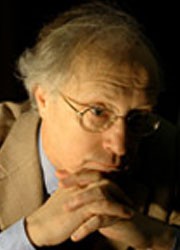 Summary of scientific research
I have studied the history of political philosophy, with an emphasis on Aristotle's thought on the one hand, and on modern liberalism on the other. I am currently elaborating an account of Western history as a history of political forms (by which I mean: city, empire, church, nation).
Main publications
Naissance de la politique moderne: Machiavel, Hobbes, Rousseau, Paris, Payot, Critique de la politique, 1977, rééd. 1998; rééd. Gallimard, « Tel » 2007; Histoire intellectuelle du libéralisme : dix leçons, Paris, Calmann-Lévy, 1987, rééd. Hachette, « Pluriel », 1989; Tocqueville et la nature de la démocratie, Paris, Julliard, Commentaire, 1982, rééd. Fayard, « L'Esprit de la cité », 1993; La Cité de l'Homme, Fayard, « L'Esprit de la cité », 1994. Réédition Flammarion-Champs, 1997; Traduction d'Allan Bloom : Love and Friendship, Simon and Schuster, 1993, sous le titre :L'Amour et l'Amitié, Paris, De Fallois, 1996; Cours familier de philosophie politique, Paris, Fayard, 2001, rééd. Gallimard 2004; La Raison des Nations. Réflexions sur la démocratie en Europe, Gallimard, 2006; Enquête sur la démocratie. Etudes de philosophie politique, Paris, Gallimard, « Tel », 2007 (recueil d'articles de 1978 à 2007); Les Métamorphoses de la Cité. Essai sur la dynamique de l'Occident, Flammarion, 2010.
Professional Address
Ecole des Hautes Etudes en Sciences Sociales
Centre d'études sociales et politiques Raymond-Aron
105, Bd Raspail
75006 Paris
France
L'Eglise entre l'humanité réelle et l'humanité rêvée (PDF) 2012